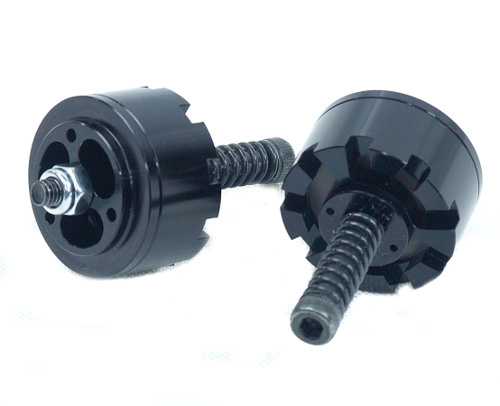 YSS PD Fork Valves are designed to give the progressive and controlled feeling of a cartridge fork to all brands of motorcycles with conventional forks.
Computer designed and manufactured from 6061 T6 aluminium, then hardened, they are easy to install and maintain their performance.
Damping adjustable and tuneable to any application. Can be used on- and off-road, or track.
Available in eight sizes to suit most forks: 17.5/23.8/26.5/29.0/31.0/33.5/36.0/42.5 mm diameter.
Around 200 applications listed, and at this price worth experimenting with even if they're not listed.
Very cost effective performance improvement. All priced at from £65/pair delivered.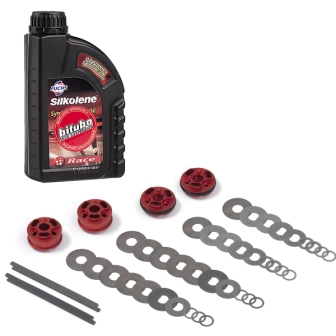 Bitubo's KFORK fork valve kits include separate rebound and compression shim-stack damping control valves for each fork leg, plus shims, recommended fork oil, and detailed installation and set-up instructions.
Bitubo proudly advertise that K-FORK kits transform the performance of the original road forks into a high performance, approaching the performance of a racing fork.
Designed for around 100 road bike applications. They also have separate KXFORK valve kits for off-roaders.
Most kits priced at £230/kit delivered.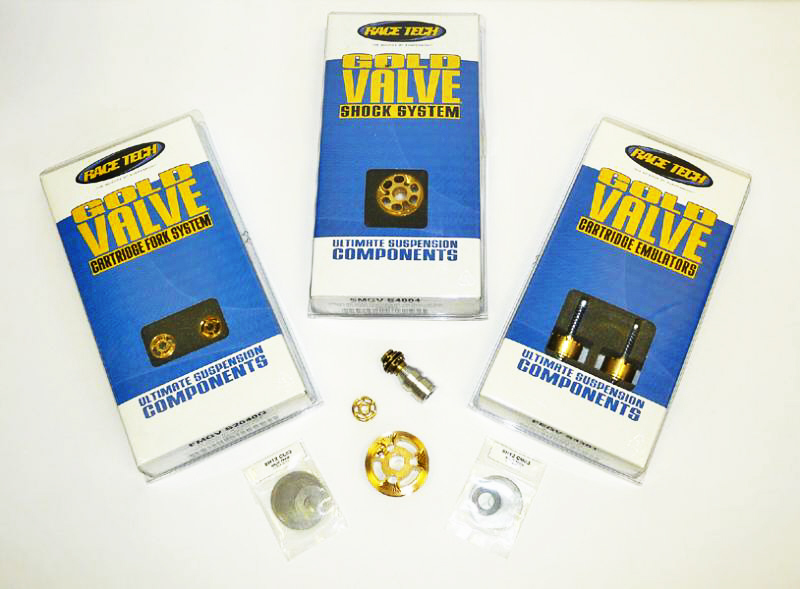 Race Tech Gold Valve kits come in a number of specifications, covering separate rebound damping, separate compression damping, HFR (high frequency response) compression damping, and kits where rebound and compression valves are both included. They also have G2R Next Generation valves, which are more versatile versions of the standard range.
Race Tech are specialists, and they include lots of information with their kits including valving charts, shim data, and an installation dvd. These are the valves to go for if you like to experiment with different set-ups to suit different tracks / road conditions./p>
Prices start at £145 delivered, rising to around £335 for some dual valve kits.